Glass Electric, Inc.
Jack C Glass Electric Company
Professional Electrical Contractors
Phone: (404) 505-1119
Fax: (404) 505-0907
email: [email protected]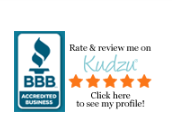 Electrical Services
Jack C Glass Electrical Company provides a wide range of electrical services for commercial and residential properties. If you don't see what you are looking for here, contact us. We will be happy to answer any of your service questions.
Residential Wiring (New homes and remodels)
Home Inspections, Repair and Upgrade
Receptacles, Switches and Lights Added
Electrical TroubleshootingSystem Upgrades to Code
Lighting Design and Installation
Circuits Added
Surge Protection
Wiring for Appliances
Bathroom and Spa Wiring
Dimming Systems
Landscape Lighting
Photovoltaic Systems
Commercial Wiring (New construction and retrofit)
Tenant Space Buildouts
Wiring for Industrial Applications
Power Meter and Service Installation Upgrade and Repair
Generators Installed (backup power for Partial or Whole electrical system Commercial or Residential)
Exterior Power supply and Underground Circuits
Motion Sensors and Photocell Installation
Programmable Lighting Systems
Exterior Security Lighting
Phone and Cable Wiring
GFCI Circuit Protection
Storm Damage Repair
About Us
Glass Electric provides full electrical contracting services for new commercial and residential construction, renovations, tenant improvements, service up grades, all aspects of interior and exterior lighting, retrofits and troubleshooting within the Atlanta, Ga. area.
When to call a Pro
Whether it is a commercial or residential environment, do not wait until you have six devices plugged into one receptacle, or you smell wire burning and the lights dim when you turn on the air conditioner. Contact us as soon as you have questions about your electrical system. Your safety is paramount.